5 Ways to Keep Your Attendees Engaged at a Networking Event
By Dan McCarthy
It's a given that a networking event is about networking. This is a chance for attendees to break out of their social media bubble and actually meet people face-to-face. However, as the event progresses, some guests may lose interest and retreat to their mobile devices. For a successful event, you have to keep guests constantly engaged, either by having them mingle with other guests or partaking in an organized activity. Consider these five methods for keeping your guests engaged, connected, and happy.
Use Live Polls
Most event planners are familiar with post-event surveys. However, you can use surveys and polls while the event is in progress to increase engagement. This allows you to gauge attendee sentiment and adjust accordingly. For example, you can conduct a live poll midway through a presentation, asking guests which topic they would like the speaker to discuss. You can also open the event with a poll asking guests what icebreaker they would like to partake in.
Another way to use live polling is allowing individual guests (both employers and job seekers) to come on stage to make their pitch. The rest of the audience can rate the effectiveness of the pitch, giving each participant critical feedback.
Hire Compelling Speakers
If the networking event includes live presentations, make sure you hire a speaker that is charismatic and engages directly with the audience rather than just speaking to them. Speakers should be humorous and casual in their speech instead of coming off as a boring university lecturer.
To maximize engagement, speakers should do the following:
Regularly ask the audience questions where they can respond with a hand raise or by shouting out responses.

Bring volunteers on stage for a demonstration

Move around the stage instead of standing behind the podium. Speaker can even move into the audience area while speaking.

End the session with a Q and A from the audience

Ask the audience a question and have them share their response with the person sitting next to them.
What's a Website? Now that you have a domain name, you're going to need a website. If you're not familiar with what a website is, it's basically a page or a series of related pages that loads up after you type in a domain name in the internet browser.
Microblogging
Microblogging is just like regular blogging, except the content is much shorter, usually brief enough to fit within a single social media post. Post several microblogs throughout the duration of the event, which guests can quickly read on their mobile devices and respond accordingly.
The topics can be anything related to the event. It can even be tips on how to build rapport, which makes sense given it's a networking event and the attendees' purpose for attending. What makes microblogging so beneficial is that followers not in attendance can chime in and comment as well. You can even encourage guests to respond with microblogs of their own.
Provide Food
Due to budget constraints, not every networking event provides food or may only have light refreshments. You should definitely incorporate catering if you can squeeze it into your budget. Why? Because mealtime makes for the ideal social setting. When people eat, they also tend to chatter. Attendees may also use this moment to approach fellow guests and introduce themselves or walk up to that company representative they've been wanting to speak with.
If you can rearrange the venue, try repositioning the eating area to optimize the space for socialization. Perhaps consider doing away with the tables altogether and position the seats facing each other.
 Provide Social Media-Worthy Moments
Obviously, you want attendees tweeting and taking selfies. That is also why you have an event hashtag. The networking event needs to have special moments that prompt people to make a quick Twitter post or snapshot for Instagram. What are some examples of such moments? Consider these examples:
An outrageous icebreaker activity

An interactive kiosk

Competitive gamification

Group photos with an influencer

New product unveiling
When attendees are having fun, are left in awe, or feel the event is turning out well, they will share their experience. Likewise, if they're bored and feel the event is going stale, they're going to also make that sentiment known. Give guests the right reason to tweet.
As the planner of the networking event, you have to keep the audience on their feet. When they're socializing or engaged with the activities you have planned, they're going to leave with positive impressions and share their highlights with friends.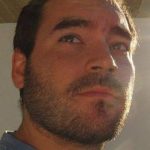 DAN MCCARTHY
Dan McCarthy is an Event Manager at Ultimate Experience, an event management company based in the UK. Dan has 5 years of event project management under his belt. He has worked on many successful events, and currently, e-shares his knowledge by writing on the company blog. Follow him on Twitter @DanCarthy2.