Hirefreehands.TECH: Connecting African Freelancers With Businesses
Africa is a growing market that boasts of a large pool of freelance talent that can help startups & small businesses to scale and grow. Towards this endeavor, Hirefreehands, an African Startup, has designed an online platform that enables local freelancers to deliver top-notch work to businesses that require it. We speak with Nonso Ezebuiro of Hirefreehands to shed light on their unique business model and how it is helping businesses in Africa to grow. Read on!
Tell us about your unique business. What inspired you to create Hirefreehands?
Hirefreehands connects startups, entrepreneurs & small businesses from around the world to outstanding digital freelancers from Africa. Hirefreehands was born out of the need to solve the deep-rooted problem of unemployment currently faced in developing African countries while offering affordable on-demand digital services on a global scale.
The rate of unemployment in Africa has been on the rise despite the immense growth in the number and quality of digital talent across its regions in recent times. What we have done is to create a simple, secure and regulated online platform that offers this talent to the world and makes it easier for companies (within and outside Africa) to find and hire them.
How is Hirefreehands helping other businesses in Africa to grow?
Hirefreehands helps small and large businesses to find and hire qualified digital freelancers on demand. Not only that, our platform enables negotiating with them and managing their work delivery. With Hirefreehands, businesses within and outside Africa can be assured of top-quality digital services at the cheapest prices possible.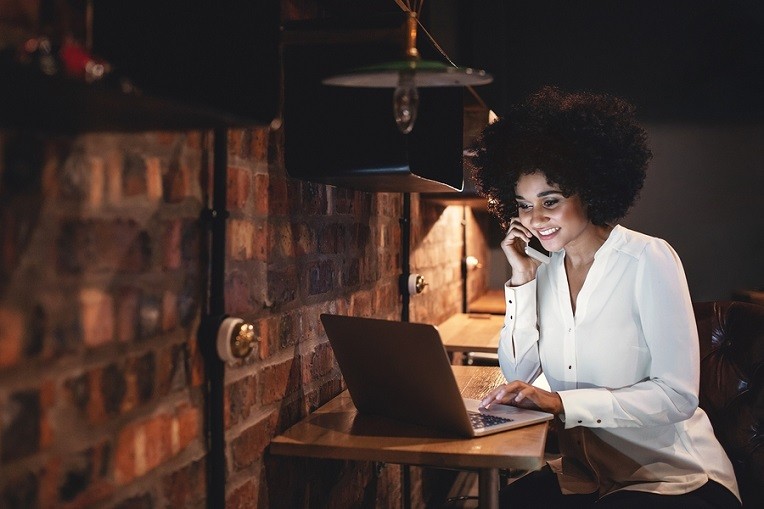 How does Hirefreehands protect the interests of the freelancer and the brand seeking the services?
Hirefreehands recruits local freelancers from Africa and connects them to clients around the world. By doing this and putting a price regulation algorithm in place, we can ensure that prices of services are always affordable for clients, but also fair & worth the value for our freelancers. So, everyone wins. The platform also runs on an escrow system, with which we can ensure that our freelancers are paid only when the client has shown satisfaction in their work, hence, the quality of work is assured.
How​ ​has​ ​a​ ​.tech​ ​domain​ ​helped​ ​you​ ​create​ ​stronger​ ​online Brand?
We have been able to set our ourselves apart as a platform in the business of connecting people, one job at a time. .Tech domain has helped us to yield positive results on our marketing efforts. The domain name has successfully enhanced our user engagements as it imparts a strong feeling of brand trust.
What's​ ​next​ ​for​ ​Hirefreehands? ​​What​ ​are​ ​your​ ​future Plans?
We are looking to significantly scale over the next few years. We hope to expand further into Europe and America while hitting our projected client numbers for each period. We aim to facilitate this process with consistent marketing activities. We are also looking towards getting venture capital financing from Investors to keep marketing budgets and business activities running over the course of the seed stage.