Make Elephants Fly: A Book by Steve Hoffman
As an entrepreneur, it is natural to often find yourself on shaky grounds when it comes to taking your big idea to the next stage. Afterall, execution is the most important stage. So, how is it that today's tech titans, that were once in the very same shoes as you, have bolstered their success and moved up in the world? Well, Steve Hoffman (CEO at Founders Space) has authored an insightful new book 'Make Elephants Fly' that brilliantly reveals the process of radical innovation and includes case studies of some of the most path-breaking startups that made the cut.
Book Overview
The new book by Steve Hoffman draws case studies from the most innovative startups in Silicon Valley and is crafted as a step-by-step guide to show you how to develop, validate and bring your impossibly big ideas to life. Make Elephants Fly is a must read for entrepreneurs and startups alike as it gives you an unparalleled insight into the radical innovation methodologies implemented by some of the most successful startups in Silicon Valley.
In a nutshell, the Steve Hoffman covers the following crucial topics in the book:
       How startups come up with breakthrough products and services
       How to structure innovation teams
       The best ways to identify and vet new ideas
       What it takes to foster a culture of innovation
       How to establish a process of innovation throughout your organization
The book is designed to equip you with tools that will empower you to make your larger than life startup idea take shape and come to life.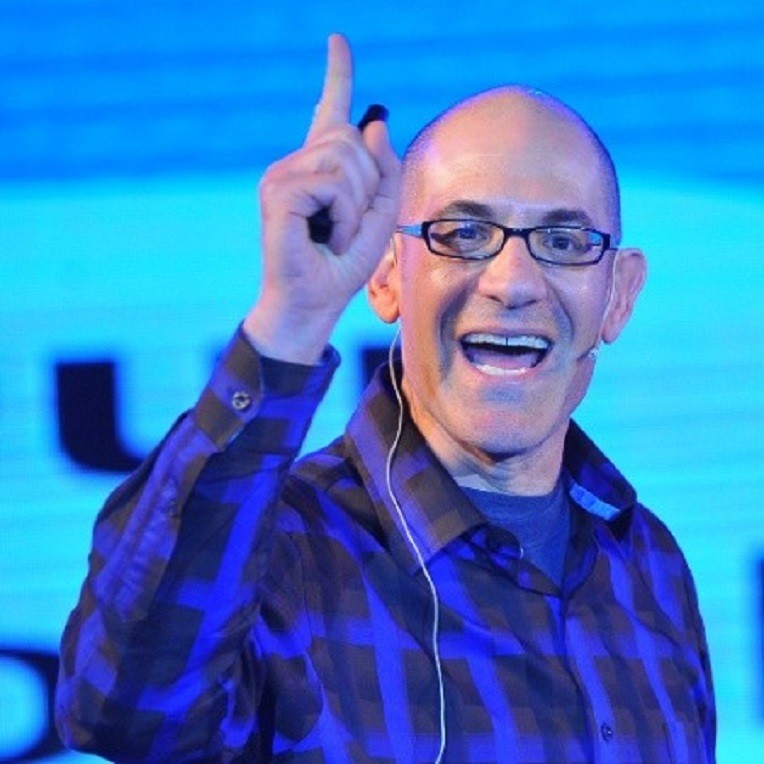 A sneak-peek into the book's Design Innovation chapter
Since we have exclusive access to a sample chapter from this book which talks about 'Design Innovation', we thought of sharing a few excerpts:
Design Has Always Been Steve Hoffman's Passion.
Hoffman often spends hours leafing through design magazines or browsing new products on Kickstarter or simply walking through a city studying architecture. So, when startups come into Founders Space, he can't help but give them feedback on their designs. He often finds himself launching into a fervent rant that goes something like "Hire a real designer. Don't do this yourself. You're not a designer. You're an engineer, and what you have looks crappy. Nobody is going to put up with a bad user experience. The customer doesn't care about your technology. It's the great design that matters!"
Design Innovation Focuses Primarily on Human Factors.
There was a time when design was relegated to engineers. They tended to design products based on features, functions, and their personal preferences, with little or no regard for human factors. It is only recently that design has come to the forefront. Today product teams often include designers with experience in human factors, interaction design, systems design, engineering and industrial design. It's not an exaggeration to say that design is at the center of almost every new successful product coming out of Silicon Valley.
Design Myth – To Innovate, Just Ask Your Customers.
Listening to your customers is invaluable, but they won't always tell you how to innovate. In fact, while most customers can tell you how to fix problems and improve existing products, they seldom point you towards an entirely new way of thinking and doing things.
If you want to turn an industry on its head, you need to move beyond customer feedback and reimagine your business from the ground up. In other words, take your customer feedback as the starting point, not the ending point. Ask yourself what insights you can derive from what your customers are saying or doing. It's the insights you gain from this data that become so valuable in innovating.
A partner of the Startup League, Founders Space is the world's leading Global Incubator + Accelerator with 50 partners in 22 countries.