Web Summit: Empowering the Portugal Startup Ecosystem
Portugal has recently emerged as a nestling hub for the global startup community. The presence of Web Summit, the world's largest tech conference, in Lisbon has further catapulted the startup ecosystem in Portugal to become a mecca for entrepreneurship and innovation.
We spoke with Pedro Rocha Vieira, CEO and Cofounder, Beta-i, a Portugal based startup enabler created to boost entrepreneurship, to talk us through how the startup ecosystem in Portugal has grown and evolved and how Web Summit has helped startups, especially in Portugal, gain visibility. Read on!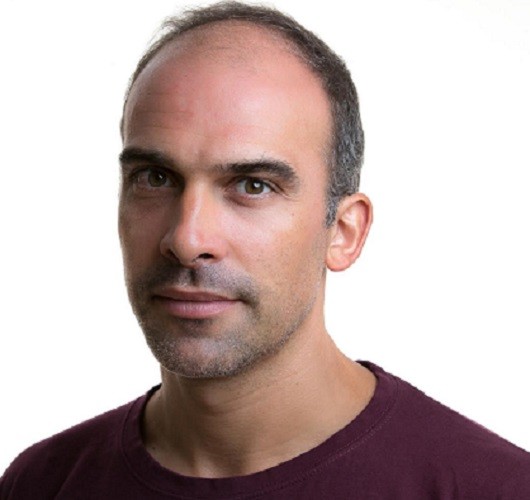 What inspired you to start Beta-i? Tell us the story.
Portugal has been rebuilding itself to become a haven for entrepreneurs. The startup ecosystem in Portugal is rapidly emerging on the European startup map as one of the hottest business hubs.
Five or 6 years ago in Lisbon, very few people considered becoming an entrepreneur, most didn't even know what a startup was.
Incubators, coworking spaces, and accelerators didn't exist at the time, not to mention that fundraising in Portugal was practically non-existent.
Today, it's fair to say that Lisbon is one of Europe's most promising tech startup ecosystems. And Lisbon is also home to Web Summit, the largest startup, and tech event of the world. All these reasons made for a strong case to start Beta-i to boost entrepreneurship and to support the culture of true innovation in the region.
How does Beta-i boost entrepreneurship and foster a culture of true innovation among new businesses?  
Beta-i is one of the main entrepreneurship and innovation organizations in Europe. We help new and established businesses grow the startup way, by running acceleration and innovation programs, organizing events, promoting investment and creating great workspaces at our hub.
Beta-i has been recognized as one of the world's most active startup accelerators and by Wired magazine as "the top incubator in town". Since 2010, more than 12.000 people have attended our events and we've received 4000+ startup applications to our programs and accelerated over 600 startups, that have raised over $60M.
Figure out who your online target audience is Every business is different. The online strategy for a handmade soap store is not going to look the same as the online strategy for a motorcycle retailer. First, you need to figure out who your target market is and how best to reach them.
What are your future plans for Beta-i?
Honestly, we want to grow while keeping the momentum we have now. With a decent cost of living, a friendly climate for foreign IT workers, and the introduction of Web Summit as a welcomed add-on, Portugal is clearly drawing attention as a place of business. However, there is much to be done still.
We, at Beta-I, expect a growing focus on investment attraction as more and more startups join the ecosystem. For instance, we hope our Lisbon Challenge accelerator, that went from a non-equity and non-investment program focused on growth and internationalization, to a pre-seed product development accelerator that now funds 10K for 1.5% equity, to become a key driver of this evolution.
On a broader scale, the startup ecosystem in Portugal is ready for global growth, and this is further cemented by Web Summit's presence here since 2016. We hope to provide more value to the startup ecosystem in Portugal.
Share with us your thoughts on how the startup ecosystem in Portugal has grown and evolved. Any trends you've picked up on?
Lisbon is like the 'new kid in town' when it comes to the European startup landscape. If we look at the '2017 Global Startup Ecosystem Report', Lisbon startups have more than one-third foreign customers, 10% more than startups in Barcelona, and 9% more than the global average. The bulk of Portuguese scaleups (17, 42% of the total) are in Lisbon, where it's easier to get access to venture capital.
The companies based in Lisbon raised about 60% of the total money made available to Portuguese scale-ups. During the depths of the Euro crisis, Portugal was seen by many as having a dim economic future, but the growing startup culture in Lisbon is helping the country to improve their financial trajectory. Lisbon has ample access to talent, affordable housing, and adequate public transportation, and the coastal location adds to its attractiveness as a spot for founders to establish their firms.
A trend we've noticed is that most of our early startups here at Beta-i have 2-3 founders, a metric that seems to be a good equation. In fact, 76% of Lisbon teams have 2-3 founders, the 3rd highest in the world, and we believe that this cohesion and balance is key to their good results. Lisbon currently has more than 15 incubators, 20 acceleration programs, and a knockout community of business angels and venture capital investors. In short, Lisbon is already home to an estimated 200-300 tech startups.
4. Improve Your Website's Performance Inspired to use visual content on your website? You should be, but before anything else, you need to know one thing: If unoptimized, high-resolution images can single-handedly slow your website down to a crawl. And once your website's loading time exceeds three seconds, you could lose up to of your potential leads.
How has Web Summit helped startups, especially in Portugal and EU, gain visibility and scale to success?
Web Summit has helped startups gain visibility, and it has helped to create a network of international innovation and investment that did not exist earlier. Web Summit has helped Lisbon to firmly establish itself on the map as a startup hub.
However, the truth is, in recent years, Portugal has developed a significant number of world-class startups and programs aimed to help eager international tech startups and entrepreneurs to develop and enhance their business ideas.
But yes, later in the game, to raise big investment, entrepreneurs will have to travel abroad and talk to international investors. If they want to go global, events like the Web Summit, the world's largest technology conference, can be of great assistance.
Any tips you would like to share with startups gearing up for Web Summit 2018? 
We run a program, in partnership with the Web Summit and Startup Portugal, to take the best startups to Web Summit and to help them make the most of the event. The program works as a launch pad for startups in Portugal. We advise companies and startups to understand their own products extremely well and to realize how Web Summit works to ensure maximum results.
Web Summit represents a massive window of opportunity, since the right people, who come from all over the world, are there to share trends and knowledge, giving access to new products and fostering partnerships. It is imperative for startup founders to have a game plan in place regarding what they want to take out of Web Summit.
Very often, we are asked why we are running a program that offers free support to startups, for no equity or membership fees in return. The answer is simple: Radix, like most startups today, started out small. A portfolio registry for new domain extensions, we have exhibited at 75+ global trade shows, spreading the word about our products.
Don't miss the chance to give your startup the boost that it needs! Apply to the Startup League now and stand a chance to exhibit at Web Summit 2018 for free!