Startup Story: tscg.online
tscg.online, a member of the Startup League, is an AR (Augmented Reality) startup based in Lisbon, Portugal. Their first product, MTG Manager, is a tool for Magic: the Gathering™ cards collectors and players. The startup has recently been accepted in Portugal 2020, a €310,000 public fund by Portugal and the European Commission. In this article, Tiago Pereira, Co-Founder & Head Developer, TSCG, shares his entrepreneurial journey in the exciting world of Trading Card Games (TCG).
By Tiago Pereira
As many startup beginnings, my startup project was born out of an attempt to find a solution for a personal need. While I was pursuing my Master's degree, I was once attending a Computer Vision lecture where-in we were detecting people through their iris. That's when it struck me: why can't I use the same technology for my Magic: the Gathering™ (MTG) Cards?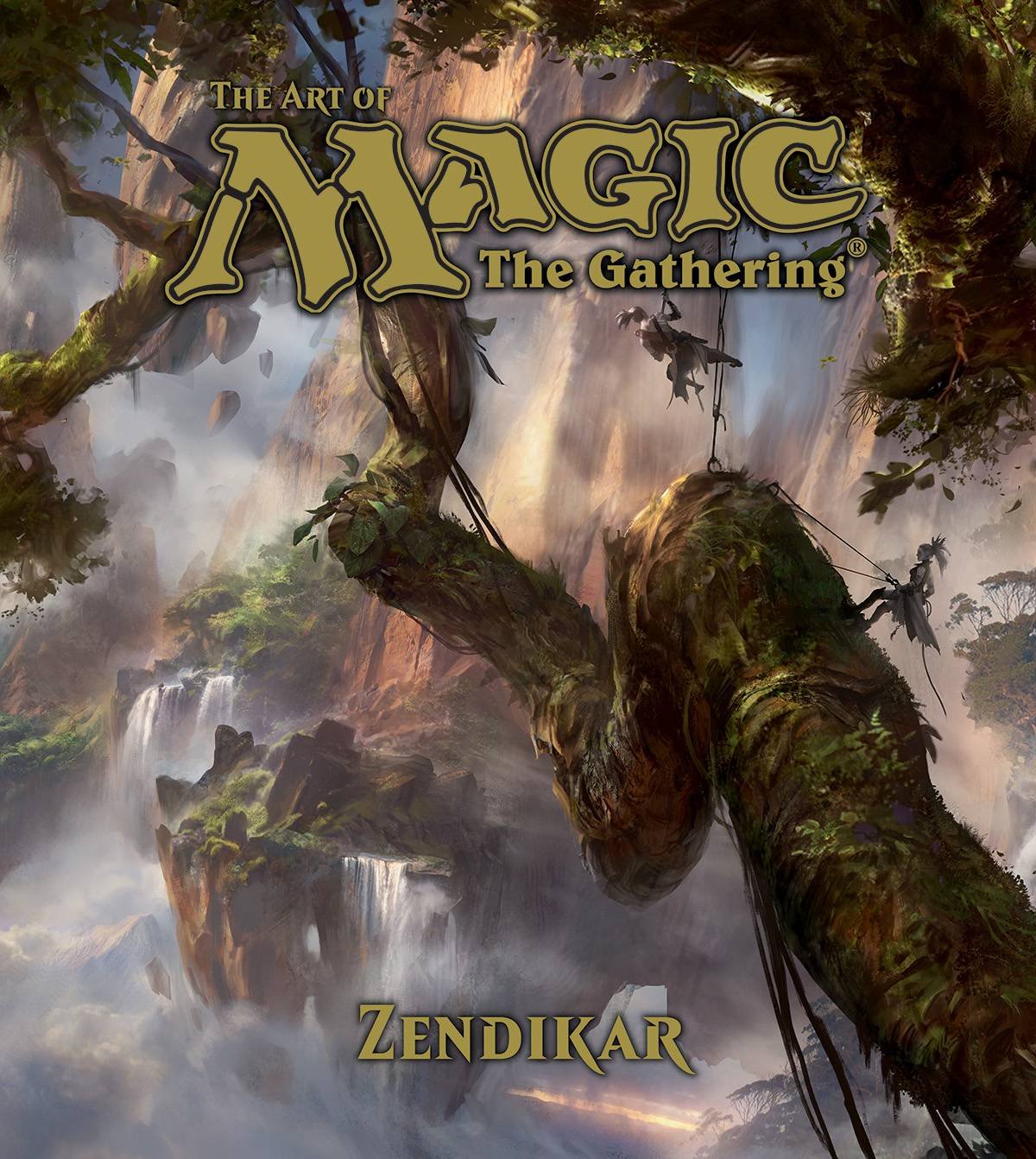 What are Magic: the Gathering™ Cards?
Let me give you a little bit of context: The original issue that we set out to resolve was concerning the process of registering and creating an inventory for Magic: the Gathering™ cards so that these cards could be sold through online platforms. This process had to be done manually even though it involved hundreds or thousands of cards available in 11 languages. In fact, these cards have represented an increasing source of revenue for Hasbro, and the community of players and collectors is quite active; organising over 600,000 tournaments every year around the globe. Thus, the trading
of these cards generates significant revenue. For those who don't know the world of Trading Card Games (TCG), it has over 30,000,000 players worldwide and in 2015, the retail value for this sector was $625 million in the US and Canada alone.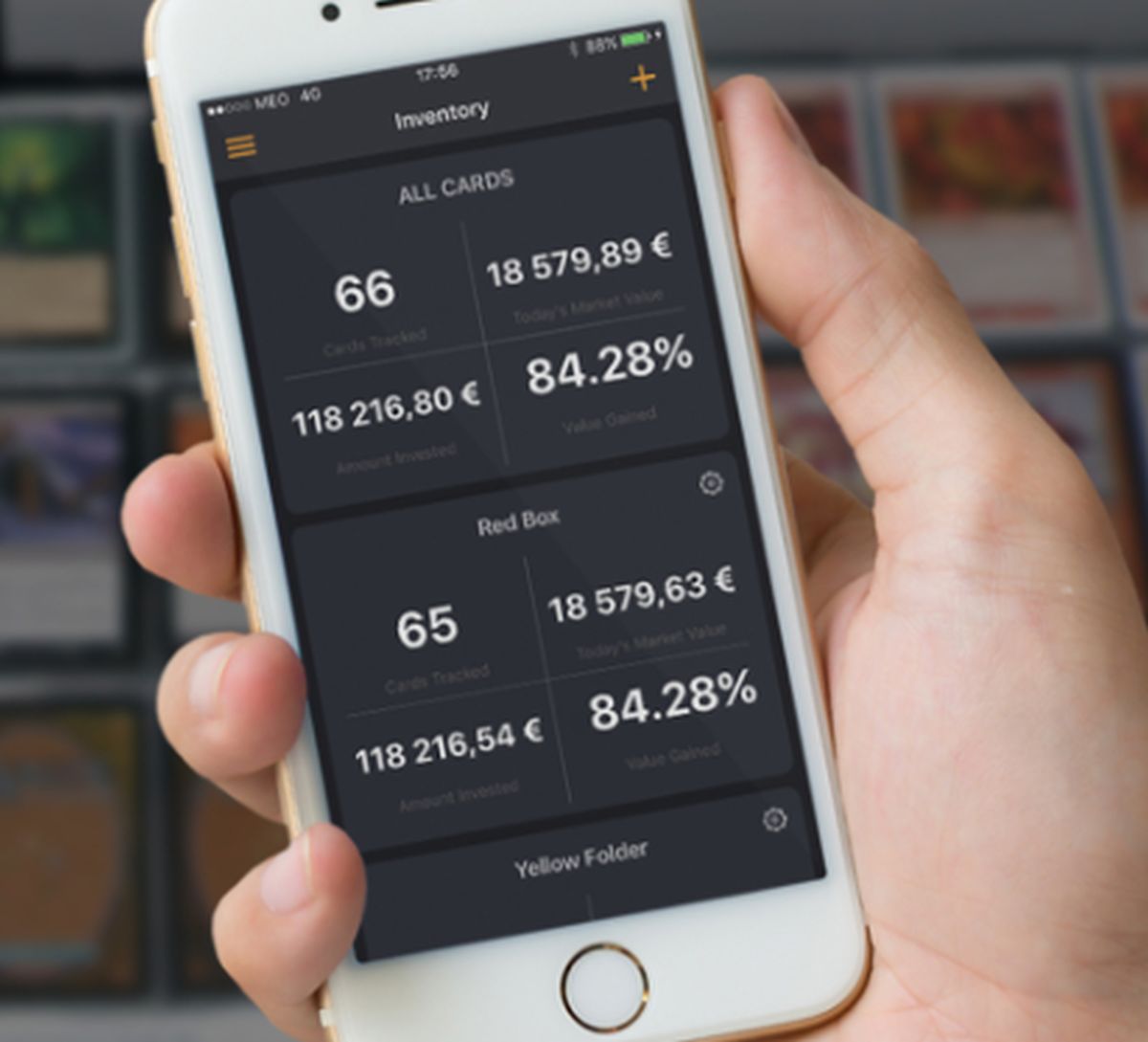 MTG Manager is born
I started working on my idea right away and made a prototype that was functional on my computer. About a year later, I had the opportunity to present this idea to a company called IT People Innovation during a job interview. They liked the concept and took me into their startup accelerator project – Tandem Innovation.
That was a game-changer for me: I had the support of a team with years of experience on
how to build mobile apps and access to a Design and Marketing team, both of these were crucial for my project to take off properly.
Soon, we launched our MVP iOS app named MTG Augmented Reader that allowed users to scan and instantly know the price of any Magic: the Gathering™ card. The app was a success and the feedback was great. This brought us to the second phase of our journey; creating the startup itself: TSCG, which then became the base to broaden our vision regarding the possible applications of the AR engine we had developed.
We then released MTG Manager, a more advanced version of the Augmented Reader that let the users scan, manage and appraise Magic: the Gathering™ cards. It also had in-app purchases where users could buy slots to keep track of their collection.
Success
The result? In the first year we had 12,000+ downloads, $10,000+ in sales, 1,350+ paying users, 3,000+ monthly active users. All this from nearly no ads or marketing investment, apart from the $500 Facebook Ads voucher from FbStart!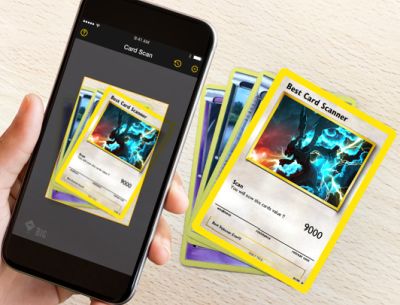 Expansion
We started to broaden our vision further and that led us to create more scanners for other TCGs namely Yu-Gi-Oh!, Pokémon TCG and CardFight!! Vanguard. Our Yu-Gi-Oh!, for example, has had over 2,500 downloads in less than 40 days and got great feedback from the users.
The feedback from everyone using our apps, and
consequently, our AR Engine, was so overwhelming in comparison to our competitors that we started expanding even further.
We started thinking if we could apply our engine to things other than TCG. Which lead us to develop the idea of BigAR and create a product that employs Augmented Reality for apps with a big number of markers – essentially, AR for Big Data. Some examples of "other things" that we can use it on are collectables such as artwork, business cards, stamps, etc.
Startup Events
We were recently at BET24 and NITRO. Both of these events were great experiences. The NITRO event was focused on workshops & pitching for investors while BET24 was more about presentations & pitches for prize money.
About Portugal 2020
The fact that we were accepted into this program means a lot to us. First of all, this is a big validation for our second-year plan wherein we wish to raise € 310,000 in investments. Secondly, 45% of the support given will be entirely free – no equity required whatsoever. Thirdly, our talks with investors are now completely different: we don't need to keep asking for 300k, we are now asking for 150k for a 300k plan. Finally, this program will help us greatly towards bringing our vision to life, finishing the android version and creating an online platform where people can sell, buy and manage their collection inventory, have app push notifications to engage more our users, implement business intelligence, etc.
To summarise, we want to – as now we have the means to – create a stock market for your all your collectables.
tscg.online is part of the Startup League, a growing global community of startups looking to leverage worldwide events and tech fests to get exposure to investors, partnerships, influencers and media.

If you have a startup, you, too, can avail some amazing benefits through Startup League, a support program designed for you! For details, visit www.startupleague.online or write to leaguesupport@radix.email.