Web Summit's Role in branding Portugal as a Country of Innovators
Portugal has swiftly become a country synonymous with cutting-edge startups and technology. This is primarily because the worlds largest tech conference, Web Summit, has found its home in Lisbon. Held annually as a fest for tech enthusiasts, geeks, and industry leaders alike, Web Summit is the mecca for all things revolutionary.
We spoke with Paulo Santos, IPN incubator Director, and Carlos Cerqueira, IPN Innovation Director, to understand how IPN (Instituto Pedro Nunes) promotes entrepreneurship and innovation in Portugal and to get their take on how Web Summit has helped Portugal to be branded as a country of innovators. Read on!
What inspired you to start IPN?
IPN was created in the early 90's as an interface institution to link academia with the entrepreneurial world. The inspiration to start IPN was primarily due to the dire need to support Portugal's economy. By linking the academic and entrepreneurial sectors, our focus has always been to promote innovation and competition among local SMEs and take it to an international level.
By the end of the 1980's, Portugal had joined the European Economic Community; this helped Portugal open up to foreign competition. And IPN helped the country to develop internal strategies and mechanisms to accelerate innovation and compete in this new international framework.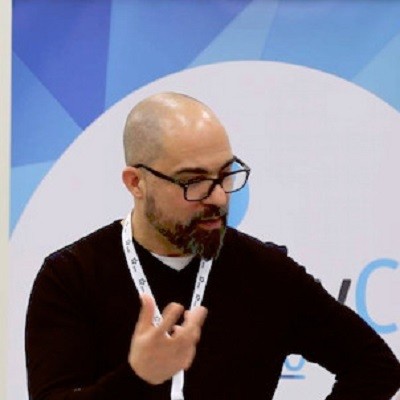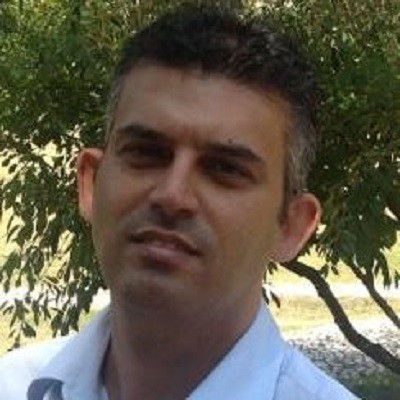 How does IPN promote entrepreneurship, innovation, and the transfer of technology?
Our motto, at IPN, is to promote entrepreneurship, innovation, and tech transfer based on 3 very complementary activities:
1) Applied research and technology development
2) Business incubation and acceleration
3) Specialized training in entrepreneurship, management, and technological functions.
Currently, we have 6 applied research labs in different technology domains such as Informatics & Science Computing, Electronics & Automation, Materials, Electrochemistry, Geotechnics, and Phytopathology.
All labs work with and for external companies, from big corporations to SMEs to startups to spin-off companies from our incubator. Created in 1995, our IPN Incubator is the largest and most experienced incubator in Portugal. We've supported more than 300 innovative tech startups since then and we're recognized nationally and internationally as a leading incubator.
What are your future plans for IPN?
We are planning to construct a new building as an addition to our campus to grow our applied research capabilities. This will help us to host new laboratory units in materials and electronics/automation fields. These new units will respond to the current increasing market demand for advanced and highly specialized services in these domains.
Regarding incubation and acceleration activities, we are planning to forge new partnerships with strategic local partners. This will help us to manage new members and find coworking and acceleration facilities in strategic locations. Training activities will continue to be developed in the same direction as it's been going.
As the owner of a cutting-edge startup, you often spend endless hours crafting the perfect marketing campaign that will propel your startup to blossom into a promising brand. This primarily involves planning heavy social media marketing strategies, smart SEO tactics, and out of the box advertisements.
For startups, what is the recipe for success when it comes to starting up and sustaining in the market?   
When it comes to starting up and sustaining in the market, we are convinced that there is no unique recipe for success. Every successful entrepreneur has followed his or her own path. However, we believe there are some common factors among all successful entrepreneurs:
Be enthusiastic about your business idea, but not madly "in love" with it.
Do not fear to learn through trial-and-error. The important thing is to manage the risk of failure.
Be open to external specialized advice.
Hire people smarter than you.
Always respect ethics in business.
Share with us your thoughts on how the startup ecosystem in Portugal has grown and evolved. 
The Portuguese startup ecosystem has grown a lot in the recent years. Cities like Lisbon and Oporto are internationally recognized as increasingly vibrant entrepreneurial ecosystems in Europe and are attracting the interest of big corporations like Google, Amazon, Mercedes or BMW.
Even smaller cities as Coimbra, Braga or Aveiro have now very qualified entrepreneurial ecosystems, mainly linked to their universities and thus they are also able to attract foreign SMEs and entrepreneurs in different regions of the country.
This trend is expected to remain through 2018/19. Also, as a relevant number of start-ups received investments in the past 5 years, and they are reaching interesting levels of maturity and performance. Several significant investors may exit in the coming few years.
How has Web Summit helped startups, especially in Portugal and Europe, gain visibility and scale to success?
Web Summit is an extremely big event that attracts the attention of many important people in tech businesses from around the world, so we think that it has been very good for Portuguese startups. Web Summit has facilitated Portuguese startups with access to potential partners, customers, and investors during the event.
Web Summit has helped Portugal to be branded as a country of innovators, tech entrepreneurs and very highly qualified employees with an excellent work-life balance. This is empowering foreign entrepreneurs to base their businesses in our country.
After sponsoring over 50 amazing startups to be at Web Summit 2017, we're looking for our own #LeagueOf100 startups that will receive booth sponsorship, free goodies and PR support to exhibit at Web Summit 2018. 10 amazing startups will receive free ALPHA exhibition booths! Apply now!
How can startups make the most of mammoth tech events such as Web Summit? 
To really take the most out of an event like Web Summit, startups have to prepare themselves very well before attending it. The best way to do this is to:
Define very clearly what you are looking for and why you are going to Web Summit. Is it just to look around and see what is happening? Connect with prospective customers? Forge partnerships? Seek investments?
Identify your target audience that you want to interact with (schedule meetings with investors, partners, and prospects) during the event.
Prioritize your meetings.
Engage with your audience well and spend enough time to understand their needs and requirements.
Then keep some free time to relax and network with others; make some friends and enjoy Lisbon.
The Startup League is sponsoring up and coming startups to exhibit at Web Summit 2018. If you think your startup has what it takes to break stereotypes and stand out from the rest, apply to the Startup League now!