Expert Advice: 5 Tips to Launch Your Business Online
You know there are a lot of things to consider when you've finally taken the first step to make your entrepreneurial dreams a reality. The primary component is knowing that you need to launch your business online.
If you are unsure of how to launch your business online, then you're in the right place. Here are 5 top tips on how to launch your business online and make it a success!
Figure out who your online target audience is
Every business is different. The online strategy for a handmade soap store is not going to look the same as the online strategy for a motorcycle retailer. First, you need to figure out who your target market is and how best to reach them. What channels does your target market live on? How do they stumble across competitors or other brands that they love?
Gather as much data as you can so that you can make well-informed decisions surrounding your marketing tactics. Once you understand who your target market is, you can develop a persona, or a generalization of that individual, and tailor your marketing strategy for them.
Find out if your company name is available
Make sure your domain name aligns with your brand name to ensure it's easy to find in search results. If your ideal .COM domain name isn't available, don't panic. There are plenty of options on new domain extensions such as .tech, .store, .online, .website, etc. to choose from.
The chances of finding a name of your choice are much higher on these new domains and so you don't have to compromise on your brand name.
Secondly, for your social media channels, pick a name that is precisely in sync with your domain name and brand name. If Twitter, Instagram, and Facebook are your go-to social media channels, try to obtain the same account name for your business throughout all these platforms so that your audience can easily locate your brand across all channels.
4. Improve Your Website's Performance Inspired to use visual content on your website? You should be, but before anything else, you need to know one thing: If unoptimized, high-resolution images can single-handedly slow your website down to a crawl. And once your website's loading time exceeds three seconds, you could lose up to of your potential leads.
Pick a website builder
The very premise to launch your business online involves creating a website. Building a website can seem like a daunting task, especially if you're not well-versed in website design and development. Thankfully, there are a plethora of website building tools available online that offer templates or free design and development capabilities.
WordPress is a great tool to launch your business, as it provides access to various nifty plugins and tools that serve a pool of requirements. If your website needs intricate features and complicated functions, you can always reach out to an agency (or maybe a bug a friend with web design and development skills) to help you out.
Test by sending to friends and family
Send everything you have created out to your friends and family so that they can test all aspects about your website and online business and provide an outsider's perspective.
It's easy to get caught up in your website design or social media messaging and not see where it will fail. While you're sending them these links, also invite them to like and follow your pages.
Ask for their honest feedback and make adjustments based on their pain points. Issues surrounding website navigation or difficulty in understanding your brand messaging should be addressed at the earliest.
With a little luck, your friends and family will be thrilled to share your new company to their social feeds and, slowly, your organic audience will begin to grow.
Deploy, deploy, deploy!
Once you begin to grow a following, you need to deploy interesting content to keep your audience engaged and to continue growing at a rapid rate. Quality content encompasses many different tactics that will work well to improve your organic ranking in search engines.
As a one-person show, writing blog content can often take a back seat and so it is wise to request for content contributions from friends and family who love the topic of your business and enjoy writing.
Keep in mind that you should aim to create high-quality content that appeals to your target audience and aligns with SEO best practices. Deploy your website content across your social channels, in your email newsletters, and on any other platform that impacts your audience directly.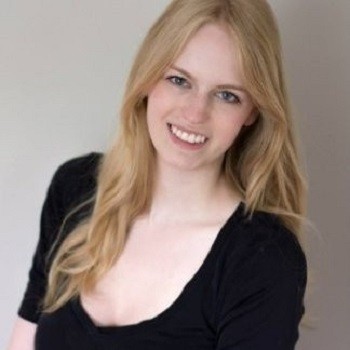 Samantha Lloyd
Samantha is a digital marketing expert and entrepreneur. She currently works for Tucows, taking on the content marketing role for their subsidiary, Hover. She loves filling you in on the booming tech industry of Toronto, and beyond. When she's not working, she lives for travel and the ocean and is always looking for a chance to dive, snorkel, and recently – *attempting* to surf!