The basics of startup marketing when you are just getting started
When it comes to startup marketing, there are two fundamental truths. One is that a great product alone won't cut it. You need the necessary push to bring it in front of the right eyes. The other truth is that no amount of marketing can help a substandard product find success.
Successful startup marketing involves finding the perfect blend of smart marketing coupled with a groundbreaking product/service. To understand this concept better, we spoke to Julia Gifford, CEO of Truesix, a digital agency helping brands get the much-needed Internet oxygen. Read on!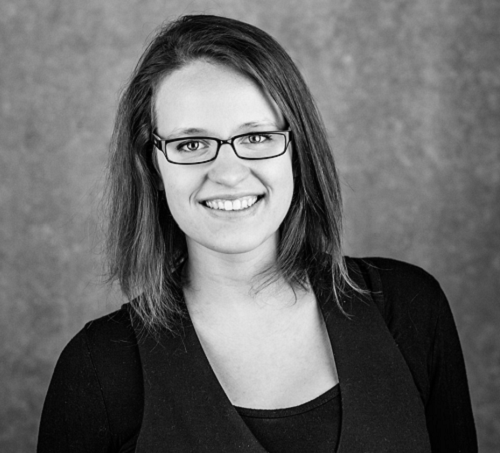 What inspired you to start Truesix? Tell us the story.
Being based in Latvia, a small country in Europe, we don't have the typical exposure to major startup hubs and conferences or media. As a result, startups have to work twice as hard to earn media coverage and their spot under the sun.
We started out by working at the Draugiem Group (and Printful, in particular), and realized that we wanted to be able to extend our content marketing and PR knowledge to even more deserving startups from the Baltic region.
There certainly isn't a lack of talent in this part of the world, and it's incredibly rewarding to help businesses from this very small region succeed internationally.
What three aspects should startups focus on the most in the beginning?
Without a doubt, a startup has to first work on the product. Without a good product, even the best marketing professionals can't help.
If that is sorted, then startups can move on to gaining traction, traffic, and recognition. Startup marketing is a big part of this step and unfortunately, it's often undervalued. We see many startups trying to save money on marketing expenses, but without consistent high-quality marketing, they struggle to scale their business.
Right off the bat, it would be immensely important for startups to begin to build relationships with their customers because they will be their most important asset. Getting to know them, what makes them tick, what they need, etc.
When you know your customer, you can start optimizing your product and overall user experience and lay the foundation for effective growth.
Whether you're a business owner or an entrepreneur, productivity is the key to finding professional success and maintaining personal harmony. In today's competitive business landscape, it is essential for entrepreneurs such as yourself to pay strict attention to lifestyle choices, maintain discipline, and build a bouquet of winning habits.
When it comes to startup marketing, what is the biggest hurdle businesses are facing these days?
When it comes to startup marketing, one of the biggest hurdles that businesses face is that they are not being heard through the massive amount of online noise.
There's an incredible amount of information put out on the internet through social media and otherwise on a day to day basis and it's difficult for the everyday individual to understand which information, which content, and which startups are worth their attention.
Startups now are faced with the difficulty of justifying their value and proving that their solution is worth the world's, and the reader's attention.
Is content marketing an important factor of your startup marketing? Has it benefited you in reaching more people?
Aggressive wouldn't be the right word. We are persistent and patient, and we focus on providing value, not just demonstrating a presence online. I think that's the key to our success.
This is encapsulated by the notion of content marketing – it isn't just blindly pushing ads and your message out there. It's creating content of value that the recipient wants to know or has even sought-out on their own.
So, whenever the reader comes across any of our startup marketing materials, it's because they wanted to. And it's because they find value in the content, and that helps us reach more people – when readers find useful information, they want to share their find with others.
Share with us the important lessons you learned during your entrepreneurial journey with Truesix so far?
We learned the hard way that we must be picky when it comes to customers. We work with IT and tech startups, so we must often say no to brands in other industries, regardless of how promising the product is.
These products require a different approach when it comes to marketing, and if we don't believe that we've got the specific skills or the time needed to help, we have to respectfully decline. It's always hard to say no to someone who comes to us for help, but we have to. For both our sake.
Another lesson involves always signing contracts before getting to work, even with friends and people you know well. This is also especially felt when they come to you with truly ASAP tasks, and you feel like you'll get to the paperwork formalities later.
It's not even an issue of trust, formal documents, and confidentiality agreements just save so much time in the aftermath – especially when both parties might not remember agreeing to the same terms verbally. Having it down on paper is crucial.
If your startup is looking for marketing support and to participate at leading tech conferences and events such as Web Summit, then apply to the Startup League now!