A CEO's take on the Importance of Content Marketing
Searching for information or products on the web can get overwhelming as search engines offer a plethora of options to choose from. What makes this particularly challenging is the fact the results that pop up are purely based on SEO. Which is why content marketing is an important aspect of your marketing mix.
We spoke with Landon Taylor, Co-founder, and CEO at Best Company, to talk us through how content marketing has helped Best Company with their overall marketing strategy and to reach more people.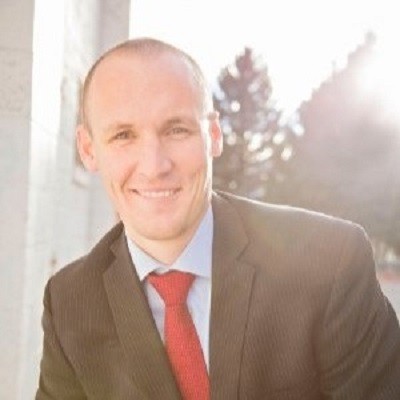 What inspired you to start Best Company? Tell us the story. 
We believe in empowering people with a clear and an unbiased truth. Best Company is the perfect vehicle to achieve that because most comparison review sites are powered by a pay to play model and are not very transparent.
When we were running our agency back in 2013, we saw first-hand how gimmicks, deception, and clickbait is what most platforms fall back on to generate conversions.
We wanted to be different and provide value to consumers researching to make an important purchase decision and to companies who are doing right by their customers.
Tell us about your "Best Rank" algorithm.
To be different from the pay to play review sites our ranking system had to be algorithm- based, merit-based, and completely transparent. Best Rank is a ranking system based on those qualities.
Best Rank takes into account a user review index and the market index. The user review index includes recency of reviews, star rating, and other review related data like how quickly a company responds to consumers disputes.
The user review index is most of the overall score. The market index takes important industry-specific criteria that consumers care about when making a purchase decision, like price, and scores the company relative to other companies in the same industry for that criteria.
Every company is given visibility into the math behind their overall score, so they know where and how they can improve it. There's no other review site out there who is this transparent.
What marketing tactic has worked best for Best Company?
We have some exciting proprietary AI technology that gives us an advantage across all paid marketing channels. So, that definitely helps. Content marketing is a big part of our product and marketing strategy. In all of our marketing, we try to be upfront and honest on our value proposition so when consumers come to our site they get what they need.
1. To outrank your competition Long tail keywords cater to specific search intents for your business or niche and therefore the search volume for these keyword phrases is less. This simply implies that long tail keywords are your path to overtaking the competition and winning at SEO.
How aggressive are you with content marketing? Has it benefited you in reaching more people?
We are fairly aggressive with our content marketing endeavors. We invest a good portion of what we do towards our content creation and marketing efforts in relation to other efforts. We will continue to invest heavily in content because we see our content, user-generated or not, as a key asset for our consumers and other companies that use our site.
What are your future plans for Best Company?
We intend to become the most trusted review site period. A review site that provides a tech-enabled marketplace that empowers consumers to find the best company for them and then streamlines the interaction between them and the company they choose.
We intend to provide tools and insights to companies, so they know how they can improve. We intend to utilize machine learning and AI to supercharge our marketing capabilities and personalization of our site for each user. We feel the future of Best Company is extremely bright!
Give your startup a marketing push by applying to the Startup League and win a chance to take your startup to Web Summit!