Get Louder Online with your Startup Marketing!
The Startup League caught up with Aaron Agius, CEO of worldwide digital marketing agency Louder Online and, according to Forbes, among the world's leading digital marketers. Working with clients such as Salesforce, Coca-Cola, IBM, Intel, and scores of stellar brands,  Aaron is a Growth Marketer – a fusion between search, content, social, and PR. Find him on Twitter, LinkedIn, or on the Louder Online blog.
Read this interview for actionable advice relevant to every startup when it comes to digital marketing and working with digital marketing agencies.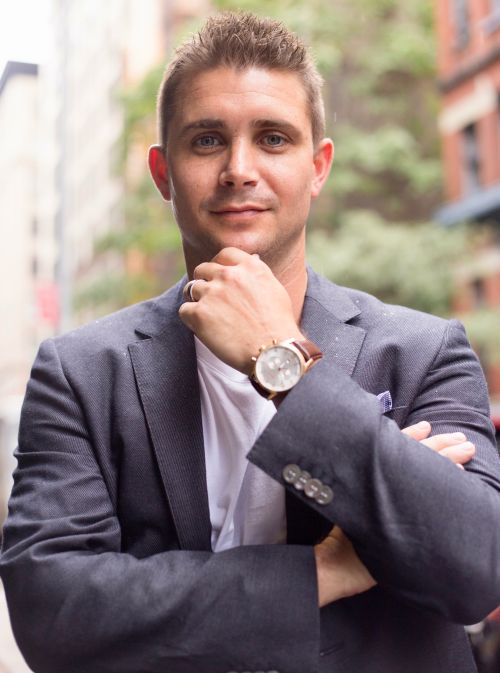 There's a lot that sets us apart, but a few things I'm particularly proud of are our transparency and our commitment to our customers. We've had so many customers who previously worked with agencies that take a 'churn-and-burn' approach. Seeing the outcome of that really challenged us to think about what we wanted to do differently. Now, we pride ourselves on creating real relationships with our customers. We won't work with anyone we didn't want to go grab a beer with or we don't think we can deliver results to. I also think our approach to growth is unique among agencies. We're the only ones to incorporate growth hacking as well as growth mapping. This ensures that we have a more sustainable view of how businesses can be optimized for growth across different channels in the long-term.
What are the essentials of content marketing for startups?
For as complex as we make content marketing to be, it's actually pretty simple. Figure out what your customers want (and need) to hear from you. See who's already publishing content in your space and where the gaps exist. Fill them with high-quality content, published on a regular basis. Review your data and iterate based on what's working and what isn't.
It can take six months or more for content to really seem like it's having an impact, but the process itself is pretty much universally applicable.
How crucial is search marketing for startups? What should they do to ensure a healthy search rank?
Every startup needs to think about search marketing from day one. Having a healthy search rank drives free traffic, but it's also a crucial factor in building perceived authority. When people see you in the top spots, they assume you're there for a reason, and your business's reputation improves as a result.
Like content marketing, search marketing is something that can take the time to create an impact. Begin by making sure there are no structural or accessibility issues that could prevent the search engines from indexing your site appropriately.
Then, add content to your site that complies with SEO best practices; and seek backlinks from reputable sources. If you have the money to build a full-fledged SEM campaign with paid search, go for it. Pairing quick traffic wins with long-term SEO investments can give you the best of both (traffic) worlds.
How is Louder.ONLINE empowering the social media presence of startups and smaller businesses?
One of my favorite things about the team of experts we've built at Louder is that they're hungry. They're always trying to learn the next big thing and stay on top of trends – whether they come from well-known industry websites or from startups or smaller businesses that are doing interesting things on social. We're always happy to share their work socially or give them a shout-out for their efforts.
What are the trends that you expect to see in the digital marketing space in the coming years?
We'll for sure continue to see the tightening of Google's algorithms that make SEO more complicated, as well as significant content investments making for noisier digital environments that are harder to break into. There's not much you can do to get around that except to keep raising the bar on your site.
As for me, what I'm finding really fascinating right now is the potential impact of AI and virtual reality on digital marketing. You already have things like chatbots becoming integrated into customer communication channels. I'm keeping a close eye on what comes next and how digital marketers should respond.
What should startups look for in an agency when getting into a long-term contract for digital marketing?
A couple of things such as: have they worked with companies like yours before? Not that digital marketing principles can't be applied in diverse ways, but if you're a startup, you're going to get the best results working with agencies that specialize in startup marketing (maybe even within your industry).
Overall, hiring an agency is a lot like hiring any other professional. Are past customers saying good things? Talk to them – don't rely on what agencies put on their sites alone. Does the plan they're suggesting seem appropriate for your business and marketing goals? One of the reasons we do free strategy sessions with anyone who's thinking of working with us is so that they can get a picture of the kind of advice we'd offer if they hired us down the road.