How to Build a Strong Brand for your Startup
When it comes to starting up, many entrepreneurs are at a loss as to how to go about transforming their idea into a reality and to make it a success. A major portion of making your startup achieve amazing heights of success depends on acing your marketing and to build a strong brand.
We spoke with Shane Matthew Hebzynski, Founder and CEO, at 3 Cats Labs to get his take on how new brands and startups can make the most of social media marketing to build customer trust and what measures to take to develop a strong brand that will stand the test of time. Read on!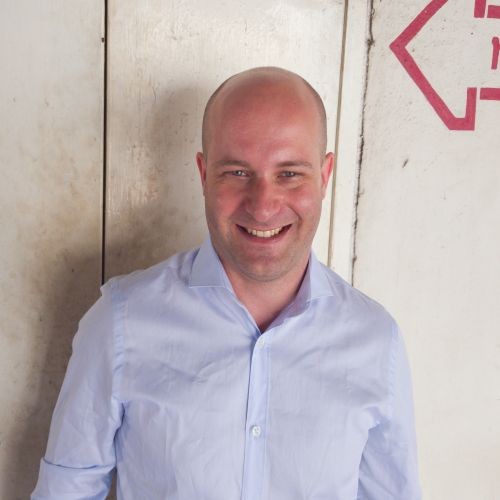 What inspired you to start 3 Cats Labs? Tell us the story.
It's nothing too spectacular or dramatic really. I had decided that I wanted to start my own venture after having had a mix of marketing and business development work experience in my past.
Also, I enjoy helping small and medium-sized businesses where they need help, and often that is the startup marketing aspect. Primarily because they don't have the time or they feel it's just overwhelming.
I suppose how I came up with the name is a bit more interesting. I had experimented with a few names previously but none of them really struck me as, "That's it!". With each name, I felt something was missing.
Then one night I woke up in the middle of my sleep and "3 Cats Labs" was seared into my mind. No idea if it was a dream or how it happened. All I know is that I'm the "Dad" of three cats. I guess my subconscious did the thinking for me while I slept.
What according to you is the one aspect that most businesses underestimate when it comes to building a strong brand?
Unfortunately, the weakness is often right at the start when people are launching their business or product. Many times we see that there is a lack of long-term planning and thinking when developing a brand's visuals, voice, and the overall "personality" of the brand.
Also, many brands go with a "we can fix it later," approach at the time of brand launch. It's unfortunate that many people just see the money spent to develop a brand as costs when in reality, it's an investment. You invest in your brand for the future.
Building trust for your startup is pivotal to mature into a promising brand. Find out what online and offline tactics will help your startup to build trust.
What marketing tactic according to you helps build customer trust?
Social media marketing has the capability to create customer trust, unlike any other marketing tactic. Social media marketing allows companies to create a window into the 'behind the scenes' and shows who is making the product or providing the service that the customers like.
What three aspects should brands/startups focus on the most in the beginning?
The three things they should focus on are:
Establishing their brand
Utilizing all relevant cheap or free marketing opportunities
Be mindful of your company's tone and the way staff engages with your customers
Any advice for entrepreneurs who have an idea but unsure on how to go about starting up?
Do a thorough research on your idea and try to network and connect with like-minded people who are thinking along the same lines as you. Even if you connect on something small, an expanding network increases the opportunities for developing your idea and contribute to transforming it to become a reality.
If you are looking to give your startup a marketing push to make it a strong brand, sign-up with the Startup League now and win a chance to participate at leading tech events and tech conferences from around the world.