An Insight into Various Startup Marketing Channels
The current startup landscape is an exciting and highly competitive space. Today, effective startup marketing is the key to success. However, this means you should find the perfect marketing channels to carry your brand messaging and reach your target audience.
Many startups opt for paid marketing strategies to catapult their startups to success. While paid marketing is effective, it is short lived as it doesn't add much in terms of longevity to your marketing campaign.
What you need is a solid content marketing strategy and word of mouth marketing going for you to keep the word going for you. To second this opinion, we spoke to Jan Lukacs, CEO at Paymo, a time and task management app, to understand what marketing channels have helped Paymo nail their marketing and branding endeavors.
Here's what he had to say: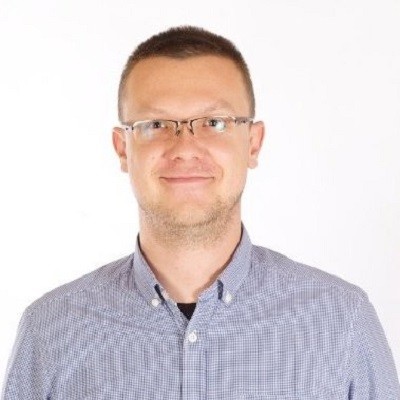 What inspired you to start Paymo? Tell us the story.
I started Paymo in 2008 with a couple of friends. Back then, we had a digital marketing agency and wanted to build something new, something that we needed internally to avoid undercharging our clients.
Namely, an online time tracking tool. So, we went on and literally "scratched our own itch".
How can startups combat the challenge of managing freelancers that they hire?
A vast majority of people have problems with time management. This, in turn, ties in with the way they plan and execute their work. It's one of the things we designed Paymo for: to bring all company data into a single platform and track the task and project progress in a transparent fashion. No need for status meetings to find about the latest updates or inform clients about the upcoming milestones.
Every stage of business impacts how much startup funding you can acquire. In this post, we share the key insights to help you raise funds for your startup.
Which startup marketing channels have been the most effective in terms of spreading the word about your brand?
Word of mouth was our way to go. Also, we've started to experience positive feedback from content marketing in the form of blog articles and guest posts related to the project management industry though.
That's because we take the time to talk about its elements in a much more reader-friendly way, as well as other topics like productivity, company culture, and remote work. So, yes, word of mouth and content marketing have been supremely effective marketing channels for us.
Share some of the most important lessons you learned during your entrepreneurial journey with Paymo so far?
There are numerous lessons and key learnings that I've experienced along the way. The one key lesson I learned is that managing people is the trickiest part of any business and is also a key ingredient for success.
I love the fact that against all odds, we were able to form a great team that loves building our product, which in turn makes our customers happy. I mean, we still have customers from 2008, that's proof enough!
What are your future plans for Paymo?
We aim to grow faster than what we're used to. But to give you a glimpse of what to expect in the future, we're excited by our automatic time tracking features that we're working on. So, stay tuned for that!
To give your startup a marketing push, sign up with the Startup League and win a chance to participate at some of the worlds leading tech and startup conferences like Web Summit, RISE Conference, Collision, TNW, to name a few.