EmotAI.Tech: Helping Gaming Professionals Unlock Their Full Potential
Gaming has always been at the forefront of computer entertainment. However, it has grown to become much more than that. It is a lifestyle of sorts. Gaming professionals are always looking for new ways to improve their skill and become the best. Towards this, we spoke with Carolina Amorim, CEO and Co-Founder at EmotAI.tech to understand how amateur gamers can improve their gaming skills. Read on!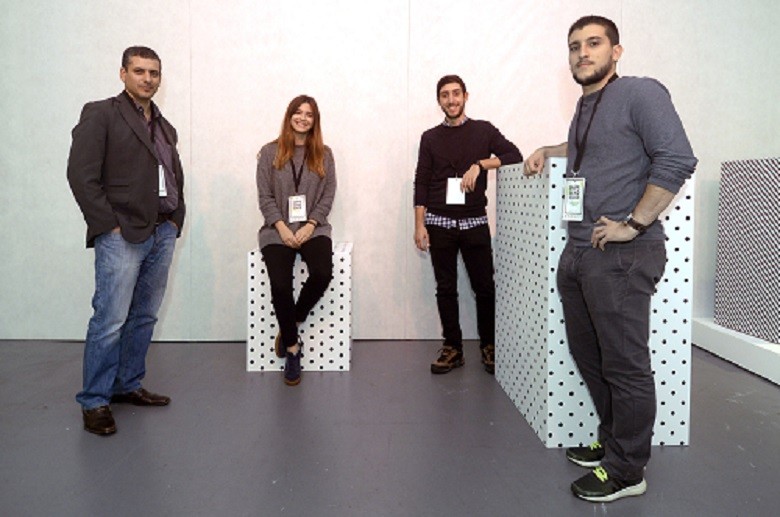 What inspired you to start Emotai.tech? Tell us the story.
We are a team of researchers from the Institute of Biophysics and Biomedical Engineering in Lisbon. Hugo was our master thesis coordinator, and when we finished our thesis, Hugo told us he had an idea for a project related to the use of brainwaves for non-clinical applications.
Naturally, we were interested in getting involved and started promptly developing the project.
When we looked into the struggles of esports players, we started to be more and more invested in the project. Being fans of video games our whole lives, this couldn't have been a better fit!
To be able to merge our degree of Biomedical Engineering with games and human performance was what inspired us the most. We plan on focusing on human performance for the next years to come, whether in gaming, traditional sports or Formula 1.
How did the idea to merge neuroscience with gaming come about? How does your product help gamers achieve their full potential?
We are starting in the esports market first since gamers are very tech-driven and are used to wearing headsets all the time.
Even though we were aware of the esports market, we were blown away by how professionalized it had become in the past few years. Since we were already interested in gaming, we thought it would be perfect to come up with something that could help gamers manage their anger and not get distracted as often.
With esports in mind, we developed a headband and software that give biofeedback on cognitive and emotional state while playing the game.
Our solution helps gamers achieve their full potential because they become gain insights on their own behavioral changes during the game. There are several studies that prove that with biofeedback, i.e. showing someone their own biosignals, a person becomes more aware of how they are feeling and consequently becoming better at managing their emotions.
Share with us your top 5 tips that will help rookie gamers to improve their gaming skills.
Our first top tip is to be in the right mindset. Did you know that the number one reason for losing when you are ahead in the game is your mindset? This happens because when you start to get ahead in the game, you start thinking about what you don't want, which is losing, instead of what you want, which is to eliminate your opponent. Next time you are in the lead and your mindset starts to shift, give yourself a quick pep talk and start focusing on what you want!
Our next tip is to have a schedule with planned breaks. Burn-outs are very common when you play for hours on end. Make time for breaks away from the screen of the computer. You will feel less tired and more motivated. Watching other pros play is a great way to learn new techniques and see how they face challenges in the game.
Another great way to improve is to review your gameplay. You will become more insightful of your own typical mistakes.
Finally, don't play to win; play to improve. Constantly put yourself in situations where your skills are tested in the most challenging way. This way of practice will make you improve much faster than if you always take the easy path.
What are your future plans for Emotai?
We are currently working on a new design for the headband and testing with different fabrics and shapes. In the future, we plan on launching a crowdfunding campaign in 2019 and to deliver our final product.
What are you looking forward to the most at Web Summit? How is Startup League helping you with preparing for your exhibit at the event?
Our main goal at Web Summit is to spread brand awareness. By helping us attend the event and provide goodies, Startup league has given us the right tools to be remembered even after the event finishes.
We are also looking to build our community, which is why we are attending the Machine Demo competition and give attendees the option to try our product.
Why did you choose a .TECH domain name? How is it helping you develop a unique online brand?
We loved the Startup League's initiative in supporting startups and increasing their visibility, so we decided to join this community. Being a neurotechnology company, we think the domain .tech perfectly fits our identity.
With the support from Startup League to attend events such as Web Summit, we distinguish ourselves from the crowd and are able to increase our brand awareness.
If your startup is looking for marketing support and to participate at leading tech conferences and events such as Web Summit, then apply to the Startup League now!